As previously mentioned, I quite like taking photos.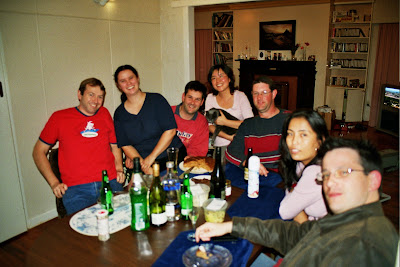 Flatmates and others: Me, Nicola, Dave, Yuanyuan (aka Cathy), Smokey the cat, Tim downstairs, Pramilla and Jeff.



Elementary English class: Lee, Graham, Sophia, Frank, Steve, Jeff and Betty.



Where I live: Howick overlooking Waiheke Island.

And now, 2006 again:



On the 10th of December last year at Cession Church, in a service on joy, we let off party-poppers to the 1812 overture. (above)

Tonight Brett, during his sermon, referred back to the aforementioned service, and lo and behold actually used my photo of the event by way of a flashback...



And not only that, he gave out some more party-poppers too:


Labels: diary